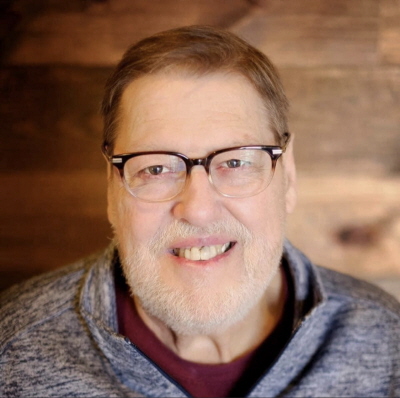 Harold was born on May 4, 1955, in Wichita Falls, TX to his parents, Harry and Beatrice (Rountree) Phillips. He grew up in Wichita Falls and graduated from Wichita Falls High School. Harold was called to serve in the ministry and attended Dallas Christian College. 
While Harold was never one to frequent the library in college, a young lady named Cindy Johnson caught his eye while she worked in the College library, and he became a regular visitor.They were married on August 13, 1977 in Tulsa, OK. Together they served in various churches across the country and were called home to serve at River Oaks Christian Church in 1994. Harold was always a fixture in the Jenks community having served as the President of the Jenks Ministerial Alliance for a number of years, spearheading the Community Easter Egg Hunt and an annual Thanksgiving food drive for many years. He loved football and his Jenks Trojans. He served as the unofficial team Chaplain and could often be found on the sidelines rooting for his team. In 2019, Harold took on a new role at Jenks Church as Pastor Emeritus responsible for praying for and mentoring others.
Harold will be remebered as a Pastor's Pastor, loving husband, dad, brother, friend, but one title he truly loved was Gampa.
He is preceded in death by his parents:Harry Phillips (Father), Beatrice Phillips (Mother)., and his siblings Ronnie and Tommy Phillips.
Harold leaves many loving memories with his family and he is survived by:
his wife Cindy Phillips of Jenks, his sons and their wives: Jeff and Misty Phillips, Cory and Megan Phillips, Mark and Aimee Phillips, his siblings: Jimmy, John, and Donna Phillips, and six grandchildren, Kelsey, Brayden, Beckham, Lincoln, Brian, and Timothy, along with many other loving relatives and a host of friends.